Raat Ki Khamoshi Raas Nahi Aati,
Meri Parchhai Bhi Ab Mere Pas Nahi Aati,
Kuchh Aati Bhi Hai To Bas Teri Yaad,
Jo Akar Bhi Ek Pal Bhi Mujhse Door Nahi Jaati.
रात की खामोशी रास नहीं आती,
मेरी परछाईं भी अब मेरे पास नहीं आती,
कुछ आती भी है तो बस तेरी याद,
जो आकर भी एक पल भी मुझसे दूर नहीं जाती।
---
Har Ek Majar Par Udasi Chhai Hai,
Chand Ki Roshni Me Bhi Kami Aayi Hai,
Akele Achhe The Hum Apne Ashiyaane Me,
Jaane Kyu Toot Kar Aapki Yaad Aayi Hai.
हर एक मजार पर उदासी छाई है,
चाँद की रौशनी में भी कमी आई है,
अकेले अच्छे थे हम अपने आशियाने में,
जाने क्यों टूटकर आज आपकी याद आई है।
---
Uski Baate Baar Baar Yaad Karke Royi,
Uske Liye Rab Se Fariyaad Karke Royi,
Uski Khushi Ke Liye Chhod Diya Use,
Fir Uski Kami Ka Ehsaas Karke Royi.
उसकी बातें बार बार याद करके रोई,
उसके लिए रब से फ़रियाद करके रोई,
उसकी ख़ुशी के लिए छोड़ दिया उसे,
फिर उसकी कमी का एहसास करके रोई।
---
Jab Se Teri Chahat Apni Zindagi Bana Li Hai,
Humne Udas Rahne Ki Adat Bana Li Hai,
Har Din Har Raat Gujarti Hai Teri Yaad Me,
Teri Yaad Humne Apni Ibadat Bana Li Hai.
जब से तेरी चाहत अपनी ज़िन्दगी बना ली है,
हम ने उदास रहने की आदत बना ली है,
हर दिन हर रात गुजरती है तेरी याद में,
तेरी याद हमने अपनी इबादत बना ली है।
---
Yaadon Ki Keemat Wo Kya Jaane,
Jo Kisi Ko Yun Hi Bhula Dete Hain,
Yaadon Ka Matlab To Unse Puchho Jo,
Yaadon Ke Sahare Jiya Karte Hain.
यादों की कीमत वो क्या जाने,
जो किसी को यूँ ही भुला देते हैं,
यादों का मतलब तो उनसे पूछो जो,
यादों के सहारे जिया करते हैं।
---
Lafz, Alfaaz, Kagaz Aur Kitaab,
Kahan Kahan Nahi Rakhta
Main Teri Yaado Ka Hisaab.
लफ्ज़,अलफ़ाज़,कागज,और किताब,
कहाँ कहाँ नहीं रखता
मैं तेरी यादों का हिसाब।
---
Dil Se Teri Yaad Ko Juda To Nahi Kiya,
Rakha Jo Tujhe Yaad Kuchh Bura To Nahi Kiya,
Hum Se Log Hain Naraj Kis Liye,
Humne Kabhi Kisi Ko Khafa To Nahi Kiya.
दिल से तेरी याद को जुदा तो नहीं किया,
रखा जो तुझे याद कुछ बुरा तो नहीं किया,
हम से लोग हैं नाराज़ किस लिये,
हमने कभी किसी को खफा तो नहीं किया।
---
Un Haseen Palo Ko Yaad Kar Rahe The,
Aasmaan Se Aapki Baat Kar Rahe The,
Sukun Mila Jab Hume Hawao Ne Bataya,
Aap Bhi Hume Yaad Kar Rahe The.
उन हसीन पलों को याद कर रहे थे,
आसमान से आपकी बात कर रहे थे,
सुकून मिला जब हमें हवाओं ने बताया,
आप भी हमें याद कर रहे थे !!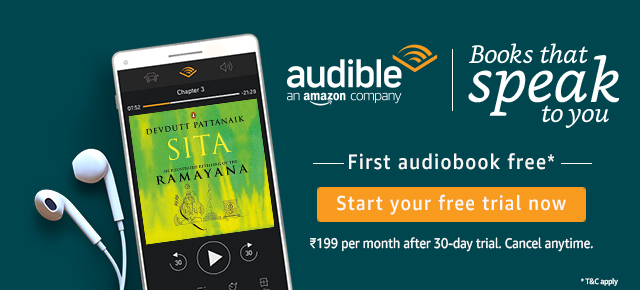 Shayari conveys emotions in all its forms through rhythmic words. Read a collection of Love Mohabbat Shayari, Romantic Shayari, Broken Heart Shayari, Sad Shayari, Funny Shayari, dard shayari, Friendship shayari, Good morning shayari, Hindi status for Whatsapp & Facebook @ shayarino1.com
More shayari like कुछ आती भी है तो बस तेरी याद  – Best Yaadein Shayari in Hindi / Romantic Shayari in English/ Love Mohabbat Shayari / Nafrat Hate Shayari / Alone Shayari / Dard / Sad Shayari / Happy Birthday Wishes Shayari @shayarino1.com
आपकी यादों से मौत हमे अलग कर सके – Best Yaadein Shayari in Hindi
आज ये पल हैं कल बस यादें होंगी – Best Yaadein Shayari in Hindi
तेरी याद में सारी रात सो न सके – Best Yaadein Shayari in Hindi