Mere kalam se lafj kho gaye shayad,
Aaj Wo Bewafa Ho Gaye Shayad,
Jab neend khuli to palko me paani tha,
Mere khwaab mujhpe ro gaye shayad !!
मेरे कलम से लफ्ज खो गए शायद,
आज वो बेवफा हो गए शायद,
जब नींद खुली तो पलकों में पानी था,
मेरे ख्वाब मुझपे रो गए शायद !!
---
Mohabbat ka nateeja duniya mein hamne bura dekha,
Jinhe daawa tha wafa ka unhein bhi hamne bewafa dekha !!
मोहब्बत का नतीजा दुनिया में हमने बुरा देखा
जिन्हे दावा था वफा का उन्हें भी हमने बेवफा देखा !!



---
Hamaare har savaal ka sirf ek hee javaab aaya,
Paigaam jo pahooncha ham tak bewpha iljaam aaya !!
हमारे हर सवाल का सिर्फ एक ही जवाब आया,
पैगाम जो पहूँचा हम तक बेवफा इल्जाम आया !!
---
Tum samajh lena bewafa mujhako, mai tumhe magaroor maan loonga,
ye wajah achchhi hogi, ek doosare ko bhool jaane ke liye !!
तुम समझ लेना बेवफा मुझको, मै तुम्हे मगरूर मान लूँगा
ये वजह अच्छी होगी, एक दूसरे को भूल जाने के लिये !!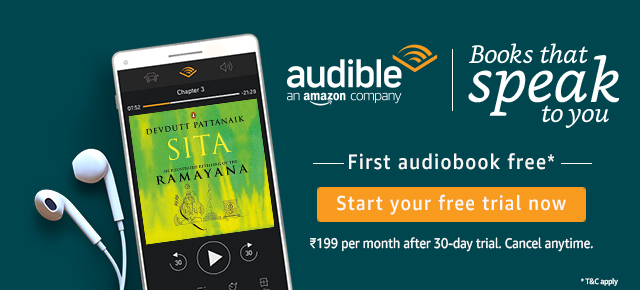 ---
Jis kisiko bhi chaho woh bewafa ho jaata hai,
sar agar jhukao to sanam khuda ho jaata hai,
jab tak kaam aate raho hamasafar kahlaate raho,
kaam nikal jaane par hamasafar koi doosara ho jaata hai !!
जिस किसीको भी चाहो वोह बेवफा हो जाता है,
सर अगर झुकाओ तो सनम खुदा हो जाता है,
जब तक काम आते रहो हमसफ़र कहलाते रहो,
काम निकल जाने पर हमसफ़र कोई दूसरा हो जाता है !!
---
kabhi gum to kabhi tanhai maar gayi,
kabhi yaad aa kar unki judai maar gayi,
bahut toot kar chaaha jisko hamane,
aakhir mein unki hi bewafai maar gayi !!
कभी ग़म तो कभी तन्हाई मार गयी,
कभी याद आ कर उनकी जुदाई मार गयी,
बहुत टूट कर चाहा जिसको हमने,
आखिर में उनकी ही बेवफाई मार गयी !!



---
pyaar mein bewafai mile to gum na karna,
apne aankhe kisi ke lie num na karna,
vo chaahe laakh nafrate karein tumse,
par tum apana pyaar kabhi uske liye kam na karna !!
प्यार में बेवाफाई मिले तो गम न करना,
अपनी आँखे किसी के लिए नम न करना,
वो चाहे लाख नफरते करें तुमसे,
पर तुम अपना प्यार कभी उसके लिए कम न करना !!
---
maine bhi kisi se pyaar kiya tha,
unki raaho mein intajaar kiya tha,
hamein kya pata wo bhool jyaange hamein,
kasoor unka nahin mera hi tha,
jo ek bewafa se pyaar kiya tha !!
मैंने भी किसी से प्यार किया था,
उनकी रहो में इंतजार किया था,
हमें क्या पता वो भूल ज्यांगे हमें,
कसूर उनका नहीं मेरा ही था,
जो एक बेवफा से प्यार किया था !!



---
chalo chhodo ye bahas ki wafa kisane ki,
aur bewafa kaun hai,
tum to ye batao ki aaj tanha kaun hai !!
चलो छोड़ो ये बहस कि वफ़ा किसने की,
और बेवफा कौन है,
तुम तो ये बताओ कि आज 'तन्हा' कौन है !!



---
Shayari conveys emotions in all its forms through rhythmic words. Read a collection of Love Mohabbat Shayari, Romantic Shayari, Sad Shayari, Funny Shayari, dard shayari, Friendship shayari, Good morning shayari, Hindi status for Whatsapp & Facebook @ shayarino1.com
More Hindi  Sad / Romantic Shayari like Bewafa Shayari "Aaj Wo Bewafa Ho Gaye Shayad" , Love Mohabbat Shayari / Nafrat Hate Shayari / Alone Shayari / Dard / Sad Shayari / Happy Birthday Wishes Shayari @shayarino1.com
Wo Mohabbat Ke Saude Bhi Azeeb Karta Hai – Pyaar Mohabbat Shayari
Tamanna Hai Meri Ki Aapki Aarzoo Ban Jaoon – Romantic Shayari
Humein Fir Pyaar Aa Gaya Jab Wo Khafa Hone Lage – Romantic Shayari
Ek Tum Hi Par Mar Mite Hain – Romantic Shayari
Mubaraq Ho JanamDin – Happy Birthday Shayari
Ek Benaam Si Mohabbat Mere Naam Kar Do – Romantic Shayari
Aaj hum ko nazar aati hai har baat wahi – Love Mohabbat Shayari – shayarino1.com
Tere khamosh honthon par mohabbat gungunati hai – Love Mohabbat Shayari
Mere Iss Dil Mein Aye Sanam Tere Khwab Sajaoonga – Romantic Shayari