Is dil me pyar tha kitna – Hindi Love Shayari
इस दिल मे प्यार था कितना,
वो जान लेते तो क्या बात होती,
हमने माँगा था उन्हें खुदा से,
वो भी मांग लेते तो क्या बात होती  !!
is dil me pyar tha kitna,
wo jaan lete to kya baat hoti
hamne maanga tha unhe khuda se,
wo bhi maang lete to kya baat hoti !!
---
मुझे आदत नहीं,
यूँ हर किसी पे मर मिटने की,
पर तुझे देख कर दिल ने,
सोचने तक की मोहलत ना दी  !!
mujhe aadat nahi,
yu har kisi pe mat mitne ki,
par tujhe dekh kar dil ne,
sochne tak ki mohlat na di !!
---
दो हिस्सों मे बंट गए है,
मेरे दिल के तमाम अरमान,
कुछ तुझे पाने निकले,
तो कुछ मुझे समझाने निकले  !!
do hisso me bant gaye hai,
mere dil ke tamam arman,
kuch tujhe pane nikle,
to kuch mujhe samjhane nikle !!
---
खुदा से क्या मांगू तेरे वास्ते,
सदा खुशियां हो तेरे रास्ते,
हँसी तेरे चेहरे पे रहे इस तरह,
खुशबू फूलों का साथ,
निभाती है जिस तरह  !!
khuda se kya maangu tere waaste
sada khushiyaan ho tere raaste
hansi tere chere pe rahe is tarah
khushboon phoolon ka sath
nibhati hai jis tarah !!
---
साथ अगर दोगे मुस्कुरायेंगे जरूर,
प्यार अगर दिल से करोगे तो निभाएंगे जरूर,
राह में कितने भी कांटे क्यों ना हो,
आवाज अगर दिल से दोगे तो आएंगे जरूर  !!
saath agar dooge muskuraayenge jaroor
pyar agar dil se karoge to nibhayenge jarror,
raah me kitne bhi kaante kyon na ho,
awaaz agar dil se doge to aayenge jaroor !!
---
हकीकत जान लो जुदा होने से पहले,
मेरी सुन लो अपनी सुनने से पहले,
यह सोच लेना भूलने से पहले,
बहुत रोई है यह आँखें मुस्कुराने से पहले  !!
haqiqat jaan lo juda hone se pehle,
meri sun lo apni sunane se pehle,
ye soch lena bhoolne se pehle,
bahut roi hai ye aankhein muskurane se pehle !!
---
चाहने से प्यार नहीं मिलता,
हवा से फूल नहीं खिलता,
प्यार नाम होता है विश्वास का,
बिना विश्वास सच्चा प्यार नहीं मिलता  !!
chahne se pyar nahi milta,
hawa se phool nahi khilta,
pyar naam hota hai vishwas ka,
bina vishwas sacha pyar nahi milta !!
---
सारा दिन गुजर जाता है खुद को समेटने में,
फिर रात को उसकी याद की हवा चलती है,
और हम फिर बिखर जाते है  !!
sara din gujar jaata hai khud ko sametne me,
fir raat ko uski yaad ki hawa chalti hai,
aur hum fir bikhar jaate hai !!
---
कुछ पल की खुशी आपके साथ में थी,
ऐसी कोई लकीर हमारे हाथ में होती,
दूर रहकर भी आपको याद करते है हम,
शायद कोई बहुत प्यारी सी बात हमारी मुलाकात में थी  !!
kuch pal ki khushi aapke sath me thi,
aisi koi lakeer hamare haath me hoti,
door rahkar bhi aapko yaad karte hai hum,
shayad koi bahut pyari so bat hamari mulaqat me thi !!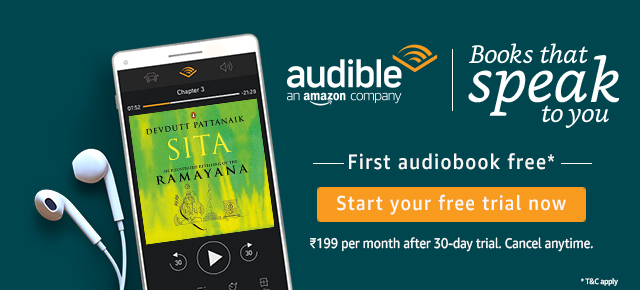 ---
Shayari conveys emotions in all its forms through rhythmic words. Read a collection of Love Mohabbat Shayari, Romantic Shayari, Sad Shayari, Funny Shayari, dard shayari, Friendship shayari, Good morning shayari, Hindi status for Whatsapp & Facebook @ shayarino1.com
More Love Mohobbat Shayari like "Is dil me pyar tha kitna" @ shayarino1.com
Tujhe maut nahi kisi ki chahat maaregi – Dard Shayari
Hanste Huye Bhi Aankhe Bhar Aayi – Dard Shayari
Ek Tu Aur Doosra Muskrana Tera – Hindi Love Mohabbat Shayari
Aaj hum ko nazar aati hai har baat wahi – Love Mohabbat Shayari – shayarino1.com
Tere khamosh honthon par mohabbat gungunati hai – Love Mohabbat Shayari
unse wade pyar ke nibhaye na gaye – Hindi Love Mohabbat Sad Shayari