Ansoo Tears Shayari in English

Rone Wale To Dil Mein Hi Ro Lete Hain,
Aankho Mein Aansoo Aayein Ye Jaroori To Nahi.



---
Raah Takte Huye Jab Thak Gayi Meri Aankhein,
Fir Tujhe Dhoondne Meri Aankh Ke Aansoo Nikle.
Auto Amazon Links: Could not resolve the given unit type, . Please be sure to update the auto-insert definition if you have deleted the unit.
---
Mujhe Maloom Hai Tumne Bahut Barsaat Dekhi Hai,
Magar Meri Inhi Aankhon Se Sawan Haar Jaata Hai.



---
Taiyar Rehte Hain Aansoo Meri Palkon Pe Aksar,
Teri Yaadon Ka Koi Waqt Muqarrar Jo Nahi Hai.
---
Humein Kya Pata Tha Ye Mausam Yoon Ro Padega,
Humne To Aasmaan Ko Bas Apni Dastaan Sunayi Hai.



---
Tears Shayari (आँसू शायरी)
Aansoo Kabhi Palkon Par Bahut Der Nahi Rukte,
Ud Jate Hain Panchhi Jab Shaakh Lachakti Hai.
---
Aankhon Mein Aansuon Ki Lakeer Ban Gayi,
Jaisi Chaahi Thi Waisi Hi Takdeer Ban Gayi,
Humne To Chalayi Thi Ret Mein Ungliyan,
Gaur Se Dekha To Aapki Tasvir Ban Gayi.



---
Har Ek Muskurahat Muskan Nahi Hoti,
Nafrat Ho Ya Mohabbat Aasaan Nahi Hoti,
Aansoo Khushi Aur Gham Ke Hote Hain Ek Jaise,
Inn Aansuon Ki Koi Pehchaan Nahi Hoti.
---
Pyaas Itni Hai Meri Rooh Ki Gehrayi Mein,
Ashq Girta Hai To Daaman Ko Jala Deta Hai.



---
Kam Nahi Hain Aansoo Meri Ankhon Mein Magar,
Rota Nahi Ke Unme Uski Tasveer Dikhti Hai.
---
Bahna Kuchh Apni Chashm Ma Dastoor Ho Gaya,
Dee Thi Khuda Ne Aankh Par Nasoor Ho Gaya.



---
Ye Saaneha Bhi Mohabbat Mein Baar-Ha Gujra,
Ke Usne Haal Bhi Poochha To Aankh Bhar Aayi.
---
Jise Le Gayi Hai Abhi Hawa,
Wo Warq Tha Dil Ki Kitaab Ka,
Kahin Aansuon Se Mita Hua,
Kahin Aansuon Se Likha Hua.



---
Tere Na Hone Se Zindagi Mein
Bas Itni Si Kami Rehti Hai,
Main Lakh Muskuraaun Fir Bhi
Inn Aankhon Mein Nami Rehti Hai.
---
Khamosh Rehne Do Lafzon Ko,
Aankhon Ko Bayaan Karne Do Hakiqat,
Ashq Jab Niklenge Jheel Ke,
Muqaddar Se Jal Jayenge Afsane.



---
Hasne Ki Justju Mein Dabaaya Jo Dard Ko,
Aansoo Humari Aankh Mein Patthar Ke Ho Gaye.
---
Likhna To Tha Ki Khush Hoon Tere Bagair Bhi,
Aansoo Magar Kalam Se Pehle Hi Gir Pade.



---
Socha Hi Nahi Tha Zindagi Mein
Aise Bhi Fasaane Honge,
Rona Bhi Jaroori Hoga
Aansoo Bhi Chhupane Honge.
---
Saath Bitaai Tere Sang Wo
Shaam Suhaani Zinda Hai,
Honthh Bhale Hi Sookhe Hon
Par Aankh Mein Paani Zinda Hai.



---
Jinke Pyar Bichhade Hain
Unka Sukoon Se Kya Talluq,
Unki Aankhon Mein Neend Nahi
Aansoo Aaya Karte Hain.
---
Do Chaar Aansoo Hi Aate Hain Palkon Ke Kinare Pe,
Varna Aankhon Ka Samandar Gehra Bahut Hain.



---
Wo Ashq Ban Ke Meri Chashm-e-Tar Mein Rehta Hai.
Ajeeb Shakhs Hai Paani Ke Ghar Mein Rehta Hai.
---
Ashq Hi Mere Din Hain Ashq Hi Meri Raatein,
Ashqon Mein Hi Ghuli Hain Wo Beeti Huyi Baatein.



---
Kisi Ko Bataane Se Mere Ashq Ruk Na Payenge,
Mit Jayegi Zindagi Magar Gham Dhul Na Payenge.
---
Kya Kahoon Deeda-e-Tar Ye To Mera Chehra Hai,
Sang Kat Jaate Hain Barish Ki Jahan Dhaar Gire.



---
Aansoo Bhi Meri Aankh Ke Ab Khushk Ho Gaye,
Tu Ne Mere Khuloos Ki Keemat Bhi Chheen Li.
---
Baarishein Ho Hi Jaati Hain Shahar Mein Faraz,
Kabhi Badalon Se To Kabhi Aankhon Se.



---
Chain Milta Tha Jise Aake Panaahon Mein Meri,
Aaj Deta Hai Wahi Ashq Nigaahon Mein Meri.
---
Dekh Sakta Hai Bhala Kaun Ye Pyare Aansoo,
Meri Ankhoon Mein Na Aa Jayein Tumhare Aansoo.



---
Humein Aansuon Se Zakhmon Ko Dhona Nahi Aata,
Milti Hai Khushi To Use Khona Nahi Aata,
Seh Lete Hain Har Gham Ko Jab Hans Kar Hum,
To Log Kehte Hain Ke Humein Rona Nahi Aata !!
---
Kya Aaye Tum Jo Aaye Ghadi Do Ghadi Ke Baad,
Seene Mein Hogi Saans Atki Do Ghadi Ke Baad,
Kya Roka Apne Giriye Ko Hum Ne Ke Lag Gayi,
Fir Wahi Aansuon Ki Jhadi Do Ghadi Ke Baad.



---
Inko Na Kabhi Aankh Se Girne Deta Hoon,
Unko Lagte Hain Meri Aankh Mein Pyare Aansoo.
---
Waapasi Ka Safar Ab Na Mumkin Hoga,
Hum Nikal Chuke Hain Aankh Se Aansoo Ki Tarah.



---
Jab Bhi Gujre Hue Lamhon Ki Yaad Aayegi,
Honthh See Lunga Magar Aankh To Bhar Aayegi.
---
Ek Aah Pe Meri Girte The Jinke Hajaaro Aansoo,
Aaj Wo Bhi Mere Zakhmon Pe Muskurane Lage.



---
Abhi Se Kyun Chhalak Aaye Tumhari Aankh Mein Aansoo,
Abhi Chhedi Kahan Hai Daastaan-e-Zindagi Maine.
---
Jis Tarah Hans Raha Hoon Main Pee Pee Ke Garm Ashq,
Yoon Koi Doosra Hanse To Kaleja Nikal Pade.



---
Jab Lafz Thak Gaye To Phir Aankhon Ne Baat Ki,
Jo Aankhein Bhi Thak Gayin To Ashqon Se Baat Hui.
---
Shayad Tu Kabhi Pyasa Phir Meri Taraf Laut Aaye,
Aankhon Mein Liye Firta Hoon Dariya Teri Khatir.



---
Tapak Padte Hain Aansoo Jab Tumhari Yaad Aati Hai,
Ye Wo Barsaat Hai Jis Ka Koi Mausam Nahi Hota.
---
Kaun Kehta Hai Ke Aashuon Mein Wajan Hai Hota,
Ek Bhi Chhalak Jaye To Man Halka Ho Jata Hai.



---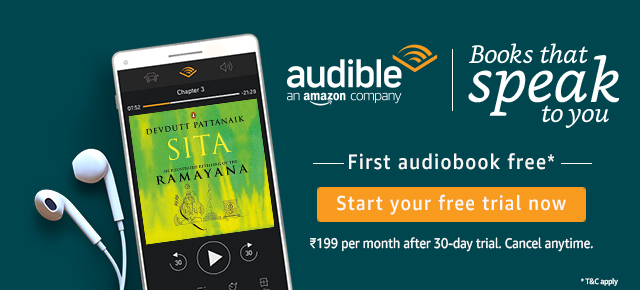 Shayari conveys emotions in all its forms through rhythmic words. Read a collection of Love Mohabbat Shayari, Romantic Shayari, Broken Heart Shayari, Sad Shayari, Funny Shayari, dard shayari, Friendship shayari, Good morning shayari, Hindi status for Whatsapp & Facebook @ shayarino1.com
More 100+ Love Shayari (लव शायरी) in Hindi, Meri Aankh Ke Aansoo Nikle – Ansoo Tears Shayari in English / Romantic Shayari/ Love Mohabbat Shayari / Nafrat Hate Shayari / Alone Shayari / Dard / Sad Shayari / Happy Birthday Wishes Shayari @shayarino1.com
100+ Love Shayari (लव शायरी) in Hindi – Heart Touching, Mohabbat, Pyar, gam, dard
एक चाहत है सिर्फ आपके साथ जीने की – Romantic Shayari in Hindi
Romantic Shayari – इससे ज़्यादा तुझे और कितना करीब लाऊँ मैं
Laut Aati Hai Har Baar Dua Meri Khaali – Dua shayari in English
Auto Amazon Links: Could not resolve the given unit type, . Please be sure to update the auto-insert definition if you have deleted the unit.