Friendship Dosti Shayari in English -Zindagi Ke Toofanon Ka Saahil Hai Dosti
Aapki Humari Dosti Suron Ka Saaj Hai,
Aap Jaise Dost Par Hamein Naaz Hai,
Ab Chaahe Kuchh Bhi Ho Jaye Zindagi Mein,
Dosti Waise Hi Rahegi Jaise Aaj Hai !!



---
Zindagi Har Pal Kuchh Khaas Nahi Hoti,
Phoolo Ki Khushboo Hamesha Paas Nahi Hoti,
Milna Humari Takdeer Mein Tha Varna,
Itni Pyari Dosti ittefaaq Nahi Hoti !!
---
Tum Dost Ban Ke Aise Aaye Zindagi Mein,
Ki Hum Yeh Zamana Hi Bhool Gaye,
Tumhein Yaad Aaye Na Aaye Humari Kabhi,
Par Hum To Tumhein Bhulaana Hi Bhool Gaye !!



---
Zindagi Ke Toofanon Ka Saahil Hai Dosti,
Dil Ke Armaanon Ki Manzil Hai Dosti,
Zindagi Bhi Ban Jayegi Apni To Jannat,
Agar Maut Aane Tak Saath De Dosti !!
---
Wo Dil Kya Jo Milne Ki Dua Na Kare,
Tumhein Bhool Ke Jiyun Yeh Khuda Na Kare,
Rahe Teri Dosti Meri Zindgi Ban Kar,
Ye Baat Aur Hai Ki Zindagi Wafa Na Kare !!



---
Deeye To Aandhi Mein Bhi Jala Karte Hain,
Gulaab To Kaanto Mein Bhi Khila Karte Hain,
KhushNaseeb Bahut Hoti Hai Wo Shaam,
Jisme Dost Aap Jaise Mila Karte Hain !!
---
Dushmano Se Mohabbat Hone Lagi Hai Mujhe,
Jaise Jaise Dosto Ko Aazmata Ja Raha Hoon !!



---
Daag Duniya Ne Diye Zakhm Zamane Se Mile,
HumKo Tohfe Ye Tumhein Dost Banaane Se Mile !!
---
Dost Hokar Bhi Maheeno Nahi Milta Mujhse,
Uss Se Kehna Ki Kabhi Zakhm Lagaane Aaye !!



---
Aap Jiske Waste Mujhse Kinara Kar Gaye,
Aapse Bach Kar Wahi Mujhko Ishara Kar Gaye !!
---
Toofano Ki Dushmani Se Na Bachte To Khair Thi,
Saahil Se Doston Ke Bharam Ne Dubo Diya !!



---
Dosti Kis Se Na Thi Kis Se Mujhe Pyar Na Tha,
Jab Bure Waqt Pe Dekha To Koi Yaar Na Tha !!
---
Saath Rehte Yoon Hi Waqt Gujar Jayega,
Dur Hone Ke Baad Kaun Kise Yaad Aayega,
Jee Lo Ye Pal Jab Tak Sath Hai Dosto,
Kal Ka Kya Pata Waqt Kahan Le Ke Jayega !!



---
Tanhai Si Thi Duniya Ki Bheed Mein,
Socha Koi Apna Nahi Takdeer Mein,
Ek Din Jab Dosti Ki Aap Se To Yoon Laga,
Kuchh Khaas Tha Mere Haath Ki Lakeer Mein !!
---
Gunaah Kar Ke Saza Se Darte Hain,
Zeher Pee Ke Dawa Se Darte Hain,
Dushmano Ke Sitam Ka Khauf Nahi Humein,
Hum Dosto Ke Khafa Hone Se Darte Hain !!



---
Rishton Se Badi Chahat Aur Kya Hogi,
Dosti Se Badi Ibaadat Aur Kya Hogi,
Jise Dost Mil Sake Koyi Aap Jaisa,
Use Zindagi Se Koyi Aur Shikayat Kya Hogi !!
---
Khamoshiyon Mein Dheemi Si Aawaaz Hai,
Tanhaiyon Mein Bhi Ek Gehra Raaz Hai.
Milte Nahin Hai Sabko Achchhe Dost Yahan.
Aap Jo Mile Ho Humein Khud Par Naaz Hai !!



---
Duniyadari Mein Hum Thode Kachche Hain,
Par Dosti Ke Maamle Mein Sachche Hain,
Humari Sachchai Bas Iss Baat Par Kayam Hai,
Ki Humare Dost Humse Bhi Achchhe Hain !!
---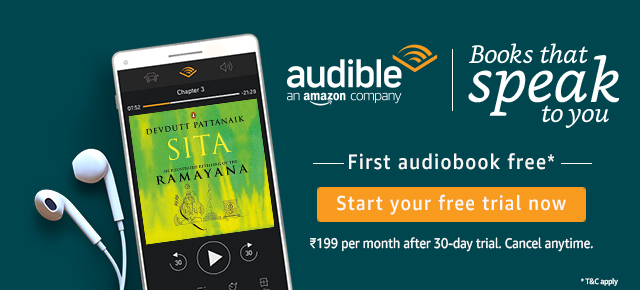 Shayari conveys emotions in all its forms through rhythmic words. Read a collection of Love Mohabbat Shayari, Romantic Shayari, Broken Heart Shayari, Sad Shayari, Funny Shayari, dard shayari, Friendship shayari, Good morning shayari, Hindi status for Whatsapp & Facebook @ shayarino1.com
More 100+ Yaad Shayari like "हम तो रोज किसी की यादों में भीगें रहते है", Love Shayari (लव शायरी) in Hindi, Insaniyat Shayari In English like Jo Insaan Ka Chehra Nahi Kirdaar Dikha De / Love Mohabbat Shayari / Nafrat Hate Shayari / Alone Shayari / Dard / Sad Shayari / Happy Birthday Wishes Shayari @shayarino1.com
Friendship Dosti Shayari – आपकी हमारी दोस्ती सुरों का साज है
वो लम्हा जिसमें तू मुझे याद न आता हो – Yaad Shayari in Hindi
Insaniyat Shayari- पहले ज़मीं बँटी फिर घर भी बँट गया
100+ Love Shayari (लव शायरी) in Hindi – Heart Touching, Mohabbat, Pyar, gam, dard
न लो इंतकाम मुझसे मेरे साथ-साथ चल के – Pyaar Mohabbat Shayari
उसे बोल दो कि मेरे ख्वाबों में ना आया करे – Heart Touching Love Shayari