Dosti Mein Dooriyan To Aati Rahti Hain,
Fir Bhi Dosti Dilon Ko Mila Deti Hai,
Wo Dost Hi Kya Jo Naraz Na Ho,
Par Sachi Dosti Doston Ko Mana Leti Hai !!
---
Phool aisa ho jo baag ko khushbu se bhar de,
Hamsafar aisa ho jo andheron ko roshan kar de,
Dost aisa ho zindagi ko khushi aur mobile ko SMS se bhar de !!
---
Doston Ke Bina Zindagi Fizul Hai,
Par Dosti Ke Bhi Apne Kuch Usool Hain,
Kahte Hain Dosti Main Bhi Takleef Milti Hai,
Par Aap Ho Dost To Sab Kuch Kubool Hai !!
---
Ishq Aur Dosti Mere Do Jahaan Hain,
Ishq Meri Rooh To Dosti Mera Iman Hai,
Ishq Par To Fida Kar Doon Apni Sari Zindagi,
Magar Dosti Par To Mera Ishq Bhi Kurbaan Hai !!
---
Beete huye pal yaadein de jate hai,
Har kisi ka andaaz hai apna apna,
Koi dosti main pyar to,
Koi pyar main dosti de jate hai !!
---
Dosti naam hai sukh dukh ki kahani ka,
Dosti naam hai sada muskurane ka,
Ye koi pal bhar ki pehchan nahi,
Dosti naam hai sada sath nibhana ka !!
---
Dosti jaan hai to wo jaan aap ho,
Dosti chand hai to uski roshni aap ho,
Dosti dil hai to uski dhadkan aap ho,
Dosti Agar zinda hai to uski wajah aap ho !!
---
Dil me tumhare apni kami chod jayenge,
Ankho me intezar ki lakir chod jayenge,
Yaad rakhna dhoondhte rahoge hame,
Dosti ki aisi kahani chood jayenge !!
---
Ye dosti chirag hai, isse jalaye rakhana,
Ye dosti gul hai isse khilaye rakhana,
Hum rahe na rahe iss jahan main,
Bus hamari yaad dil me basaye rakhana !!
---
Dua karte hain hum sir jhukae dargaah pe,
Ae dost tu apni manzil ko paye,
Teri rahon me ho kaanten agar,
To un kaanto ko hataane ke liye khuda hame bulaaye !!
---
Kayi raaz aise hote hain jo dikhaye nahin jaate,
Kayi kisse aise hote hain jo sunaye nahin jaate,
Kayi dil aise hote hain jo tode nahin jaate,
Aur kuch aap jaise dost aise hote hain jo chhode nahin jaate !!
---
Kabhi Haste The Sath Kabhi Lada Karte The,
Aaj Unhi Dosto Ke Sath Ek Pal Bitane Ko Tarasta Hoon !!
---
Dil ki galiyon main gam na ho,
Bas ye dosti hamari kam na ho,
Ye hai dua hamari ki tum khush raho,
Kya pata hum kal ho na ho !!
---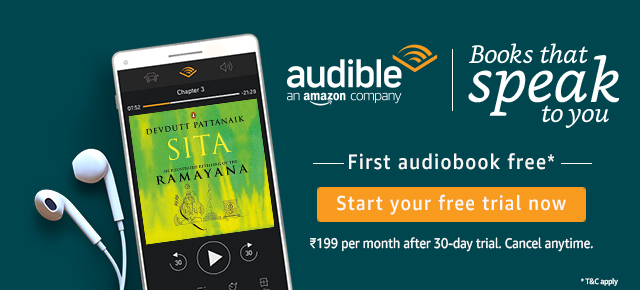 Shayari conveys emotions in all its forms through rhythmic words. Read a collection of Love Mohabbat Shayari, Romantic Shayari, Broken Heart Shayari, Sad Shayari, Funny Shayari, dard shayari, Friendship shayari, Good morning shayari, Hindi status for Whatsapp & Facebook @ shayarino1.com
More 100+ Dosti /Friendhship shayari like "Dosti Mein Dooriyan To Aati Rahti Hain", Love Shayari (लव शायरी) in Hindi, Insaniyat Shayari In English like Jo Insaan Ka Chehra Nahi Kirdaar Dikha De / Love Mohabbat Shayari / Nafrat Hate Shayari / Alone Shayari / Dard / Sad Shayari / Happy Birthday Wishes Shayari @shayarino1.com
वो लम्हा जिसमें तू मुझे याद न आता हो – Yaad Shayari in Hindi
Insaniyat Shayari- पहले ज़मीं बँटी फिर घर भी बँट गया
100+ Love Shayari (लव शायरी) in Hindi – Heart Touching, Mohabbat, Pyar, gam, dard
न लो इंतकाम मुझसे मेरे साथ-साथ चल के – Pyaar Mohabbat Shayari
उसे बोल दो कि मेरे ख्वाबों में ना आया करे – Heart Touching Love Shayari
Wo Mohabbat Ke Saude Bhi Azeeb Karta Hai – Pyaar Mohabbat Shayari
Tamanna Hai Meri Ki Aapki Aarzoo Ban Jaoon – Romantic Shayari