Good Night Shayari for social share like Facebook & Whatsapp
Hum Baithe The Sitaro Ki Panah Mein,
Chand Ko Dekha To Aap Ki Yaad Aa Gayi !!
हम बैठे थे सितारों की पनाह में,
चाँद को देखा तो आप की याद आ गयी !!
---
Raat bhar chalti rahi ungliyaan mobile par,
kitab seene par rakhkar soye hue ek jamana ho gaya !!
रात भर चलती रही उँगलियाँ मोबाईल पर
किताब सीने पर रखकर सोये हुए एक जमाना हो गया  !!
---
Chaand Ke Husn Par Har Shaks Ka Haq Hai,
Main Usey Kaisey Kahun Ki Raat Ko Nikla Na Kare !!
चाँद के हुस्न पर हर सख्स का हक है
मैं उसे कैसे कहूं की रात को निकला न करे !!
---
Main us raat ke bad kabhi utha hi nahi,
jis raat tumne kaha tha,
subah hote hi mujhe bhool jana !!
मै उस रात के बाद कभी उठा ही नही
जिस रात तुमने कहा था
सुबह होते ही मुझे भूल जाना !!
---
Aye Raat Tum To Aagosh-E Muhabbat Me So Jaya Karo,
Hamari To Aadat Hai Chaand Ki Rakhwali Karna !!
ए रात तुम तो आगोश इ मुहब्बत में सो जाया करो,
हमारी तो आदत है चाँद की रखवाली करना !!
---
Raat ke sannate me, chaand ki tanhai ko,
bhala kisne samja bhala kaun samjhe !!
रात के सन्नाटे में, चाँद की तन्हाई को
भला किसने समझा भला कौन समझे !!
---
Good Night Shayari @ shayarino1.com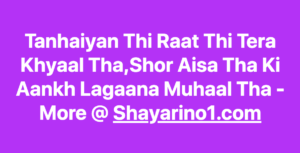 Tanhaiyan Thi Raat Thi Tera Khyaal Tha,
Shor Aisa Tha Ki Aankh Lagaana Muhaal Tha !!
तन्हाईयाँ थी रात थी तेरा ख्याल था
शोर ऐसा था की आँख लगाना मुहाल था !!
---
Aye Sard Sard Raat Mujhe Chand Chahiye,
Karni Hai Dil Ki Baat Mujhe Chand Chahiye !!
ए सर्द सर्द रात मुझे चाँद चाहिए
करनी है दिल की बात मुझे चाँद चाहिए !!
---
Mukammal Raat Bus Itna Keh Gayi,
Kahani Phir Se Adhuri Reh Jayegi ||
मुकम्मल रात बस इतना कह गयी
कहानी फिर से अधूरी रह जायेगी
---
Tum dua ho meri, sada ke liye,
main jinda hoon tumhari, dua ke liye,
kar lena laakh shikwe hamse,
magar kabhi khafa na hona khuda ke liye ||
तुम दुआ हो मेरी, सदा के लिए !
मै जिंदा हूँ तुम्हारी, दुआ के लिए !
कर लेना लाख शिकवे हमसे!
मगर कभी खफा न होना खुदा के लिए!
---
Agar Raton Ko jaagne se hoti gamo ki kami,
To mere daaman me khushiyon ke alawa kuch bhi na hota ||
अगर रातों को जागने से होती गमो में कमी
तो मेरे दामन में खुशियों के अलावा कुछ भी न होता
---
Be Sabab Na Raat Ko Nikla Karo,
Tum To Mere Chand Ho Samjha Karo ||
बे सबब न रात को निकला करो
तुम तो मेरे चाँद हो समझा करो
---
Phir Asuoon Main Nahayi Hoti Hai Raat,
Shayad Hamari Tarah Satayi Hui Hai ||
फिर आंसुओं में नहाई होती है रात,
शायद हमारी तरह सताई हुई है ||
---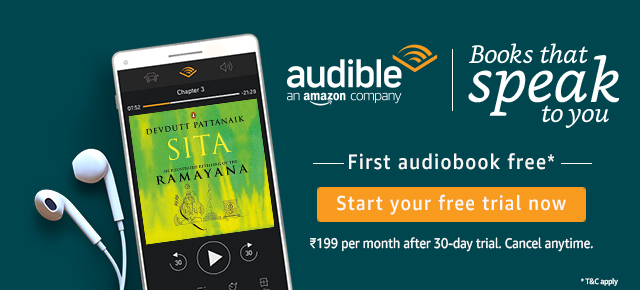 Shayari conveys emotions in all its forms through rhythmic words. Read a collection of Love Mohabbat Shayari, Romantic Shayari, Sad Shayari, Funny Shayari, dard shayari, Friendship shayari, Good morning shayari, Hindi status for Whatsapp & Facebook @ shayarino1.com
More Hindi Good Night Shayari / Love Mohabbat Sad Shayari like "Chand Ko Dekha To Aap Ki Yaad Aa Gai" @ shayarino1.com
Chand Ko Dekha To Aap Ki Yaad Aa Gai – Good Night Shayari
Aaj hum ko nazar aati hai har baat wahi – Love Mohabbat Shayari – shayarino1.com
Tere khamosh honthon par mohabbat gungunati hai – Love Mohabbat Shayari
unse wade pyar ke nibhaye na gaye – Hindi Love Mohabbat Sad Shayari