Happy Birthday Shayari in English
Birthday comes just after a year, and that is the moment it's where it is possible to strengthen your own relationship. By recalling the birthday, you create a fantastic place in their own hearts. Just how much value, love and respect have you got for them in your heart, it may tell the story of these poems. Here we have Superb Collection of Birthday Shayari for everone your Lover, Friend, Brother, Relatives, Sister.
---
Main likh du tumhari umr chaand sitaron se…
Main manau janmdin tumhara phul bahaaron se
Aisi roshani lekar aau main
Ke saari mahafil saj jaye hasin najaaro se.




---
Janmdin ka ye din mubaarak ho aapko
Khushiyon ka ye din mubaarak ho aapko
Aane vaala kal laaye khushiyaan hazaar aur
Vo khushiyaan mubaarak ho aapko
---
Phulon sa mahakata rahe
Hamesha jeevan tumhara
Khushiyaan chume kadam tumhare
Bahut saara pyaar aur aashirvaad hamara
Khubasurat bane janmadin tumhaara…




---
Aaj ka din kuch khaas hai
Kyonki aap hamare dil ke paas hai
Aur aaj pure ho aapke har sapane
Kyoki aaj aapke janmdin ki raat hai.
---
Duniya ki har khushi mile aapko,
Khuda se rahamat aur pyaar mile aapko,
Aapke hothon par bani rahe muskaan sada
Itni khushiya mile aapko.




---
Itni si meri dua qabul ho jaaye,
Ki teri har dua qabul ho jaaye,
Tujhe mile janmdin par vo khushi,
Aur jo tum chaaho rab se,
Vo pal bhar mein manzur ho jaaye.
---
Khud bhi naachenge ‍tumko ‍bhi nachayenge,
Badi dhum dhaam se tumhara birthday banaayenge,
Gift me maango agar khushi hamari
to aapki kasam hans kar udaas ho jaayegene !!




---
Zindagi ki kuch khaas duae le lo hamase,
Janmdin par kuch tofe le lo hamse,
Bhar de rang jo tere jivan ke palo mein…
Aaj vo hasi mubaarak baad le lo hamse.. happy birthday
---
Phulon ne amrt ka ras bheja hai,
Suraj ne gagan se salaam bheja hai,
Mubaarak ho aapko janmadin,
Tahe-dil se hamne ye paigaam bheja hai.
Happy birthday meri jaan




---
Suraj si roshani bhar de
Aapke jivan mein,
phulon si khushbu aaye
Aapke jivan mein,
Aap raho bas hamesha khush
Itni khushiyaan aayen
Aapke jivan mein,
Happy birthday !!
Also check: 50 + Happy Birthday Shayari (जन्मदिन की शुभकामनाएं) in Hindi
---
Kaise karUn shukriya khuda is din ke liYe, jisne tumhen dharatI par bheja hamare liye,
Is janmdin par tujhe aur kya du,
Bas meri har dua hai teri lambi umr ke liye!
Happy birthday




---
Janmdin par tofe to sab dete hai ham dete hai yah dua,
Khushiyaan aapke daaman se kabhi na ho juda,
Khuda ki rahamaton mein kabhi kami na aaye,
Aapke hothon ki muskuraahat na jaye!
---
E khuda mere yaar ka daaman khushiyon se saja dijiye
Uske janmdin par usko yah upahaar dijiye!
Dua karata hua tu hame har saal aise hi bulaata rahe
Aur ham aise hi cake khaate rahe….




---
Chehara aapka khila rahe phulon ki tarah,
Naam aapka roshan rahe suraj ki tarah,
Dukh mein bhi aap muskuraate rahana pagalon ki tarah,
Agar ham kabhi tumhaara saath na de paye,
To bhi apana janmdin manaate rahana isi tarah..!!
---
Hum aapke liye saare jahaan ki khushiyaan laenge!!
Aapke liye duniya ko phulon se sajaenge!!
Aapka yah din khubasurat banaenge!!
Aapke yah sapane pyaar se sajaenge!!
Happy Birthday




---
Chaand – taare tofe lekar aaye hai,
Chidiyon ne gaane gaaye hai,
Phulon ne hans hans ke khilakhilaaya hai,
Mubaarak ho tumhara janmdin aaya hai !!
---
Aapke JanamDin Par Hum Dete Hain Ye Duaa,
Khushiyan Aapke Daaman Se Kabhi Na Hon Juda,
Khuda Ki Rahmaton Mein Kabhi Kami Na Aaye,
Aapke Honthho Ki Ye Muskurahat Na Jaaye.
---
Har Din Se Pyara Lagta Hai Ye Khas Din,
Jise Hum Bitaana Nahi Chahte Aap Bin,
Waise Woh Dil Deta Hai Sadaa Hi Duaa Aapko,
Phir Bhi Kahte Hain Mubaraq Ho JanamDin.




---
Kaise Karoon Shukriya Uska Iss Din Ke Liye,
Jisne Tumhein Dharti Pe Bheja Humare Liye,
Iss JanmDin Par Kuchh Aur Toh Nahi De Sakte,
Bas Meri Har Dua Hai Teri Lambi Umr Ke Liye.
---
Tohfa-E-Dil De Dun Ya De Doon Chaand Taare,
JanamDin Pe Tujhe Kya Dun Puchhe Mujhse Sare,
Ye Zindagi Tere Naam Kar Dun Bhi Toh Kam Hai.
Daaman Mein Bhar Dun Har Khushi Main Tumhare.




---
Duniya Ki Khushiyan Aapko Mil Jayein,
Apno Se Mil Ke Aapka Man Khil Jaye,
Chehre Par Dukh Ki Kabhi Shikan Na Ho,
Aapke Birthday Par Meri ShubKamnayein.
---
Aaj Ugata Hua Suraj Dua De Aapko,
Khilta Hua Gulab Khushboo De Aapko,
Main To Kuchh Dene Ke Kabil Nahin,
Dene Wala Ek Lambi Umar De Aapko.




---
Likh Du Tumhari Umr Main Chand Sitaro Se,
Janmdin Manaau Tumhara Phoolo Se Baharo Se,
Har Ek KhoobSoorti Duniya Ki LaKar De Du,
Mehfilein Sajaa Du Haseen-Haseen Najaro Se.
Happy Birthday My Dear
---
Dil Se Meri Dua Hai Ke Khush Raho Tum,
Mile Na Koi Ghum Jahan Bhi Raho Tum,
Samandar Ki Tarah Dil Hai Gehra Tumhara,
Sadaa Khushio Se Bhara Rahe Daaman Tumhara.
Happy Birthday Dear.




---
Yeh Din Ye Mahina Ye Tareekh Jab Jab Aayi,
Humne Pyaar Se Janm-Din Ki Mahfil Sajayi,
Har Shama Par Naam Likh Diya Dosti Ka,
Iski Roshani Mein Chand Jaise Teri Surat Samayi.
---
Apki Pasand Humari Chahat Ban Jaye,
Apki Muskan Dil Ki Rahat Ban Jaye,
Khuda Khushiyo Se Itna Khush Kar De Apko,
Ki Aapko Khush Dekhna Hamari Aadat Ban Jaye.
---
Chehra Aapka Khila Rahe Gulaab Ki Tarah,
Naam Aapka Roshan Rahe Aaftab Ki Tarah,
Gham Mein Bhi Aap Hanste Rehna Phoolon Ki Tarah,
Agar Hum Iss Duniya Mein Na Rahein Aaj Ki Tarah,
Toh Bhi Apna Janamdin Manaate Rehna Isi Tarah.




---
Ho Puri Dil Ki Har Khwahish Aapke,
Aur Mile Khushiyon Ka Jahan Aapko,
Agar Aap Mange Aasma Ka Ek Tara,
To Khuda Dede Sara Aasma Aapko.
Happy Birthday My Dear.
---
Yehi Dua Karta Hun Khuda Se,
Aapki Zindigi Mein Koyi Gam Na Ho,
Janamdin Par Mile Hajaro Khushiyan,
Chaahe Unme Shaamil Hum Na Ho.
---
Deepak Mein Agar Noor Na Hota
Tanha Dil Itna Majbur Na Hota,
Hum Aapko Khud Birthday Wish Karne Aate,
Agar Aapka Aasiyana Itni Dur Na Hota.
---
Janm Din Ke Yeh Khaas Lamhe Mubarak,
Aankho Mein Base Naye Khwab Mubarak,
Zindgi Jo Lekar Aayi Hai Aapke Liye Aaj,
Woh Tamaam Khushiyo Ki Haseen Saugat Mubarak.
Happy Birthday!
---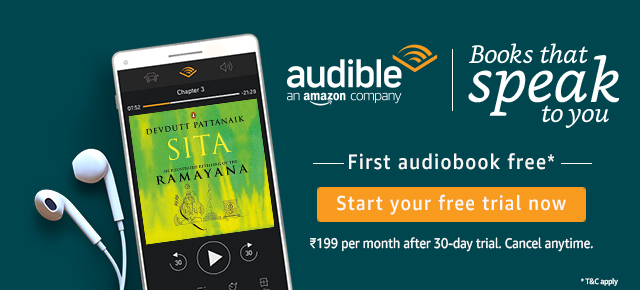 Shayari conveys emotions in all its forms through rhythmic words. Read a collection of Love Mohabbat Shayari, Romantic Shayari, Broken Heart Shayari, Sad Shayari, Funny Shayari, dard shayari, Friendship shayari, Good morning shayari, Hindi status for Whatsapp & Facebook @ shayarino1.com
More Hindi Happy Birthday Shayari Like 'Janamdin Manaate Rehna Isi Tarah' / Love Mohabbat Shayari / Nafrat Hate Shayari / Alone Shayari / Dard / Sad Shayari @shayarino1.com
Mubaraq Ho JanamDin – Happy Birthday Shayari
Dil Se Meri Dua Hai Ke Khush Raho Tum – Happy Birthday Shayari
Aaj hum ko nazar aati hai har baat wahi – Love Mohabbat Shayari – shayarino1.com
Tere khamosh honthon par mohabbat gungunati hai – Love Mohabbat Shayari